Show Your 'stache!
So you couldn't make the program today, but you still want you own 'stache?
Well, here are a few ideas you can try at home:
* Take a marker and doodle your mustache on the "thumb-side" of your index finger, bend the finger and place it over the top of your mouth. Instant 'stache whenever you're in need ;)
*Here's a way to upcycle plastic (this is the video that inspired us):
* Here's what we did at Midtown: Grab some felt, cloth or other material. Sketch your design in pencil and cut it out. Take a large sewing needle and puncture a hole on each side, moving the needle around inside to widen it slightly. Then take some string, thread, hemp, or ribbon and thread it through one hole. Tie a knot, cut the string long enough to fit around your head and thread through the opposite hole. That's it!
*Mustaches on napkins (or bandanas), pencils, and eggs. Oh my!
Click for more: Mustache Inspiration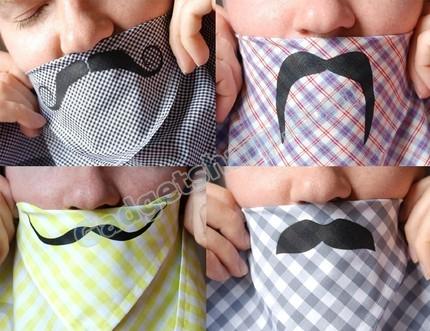 Have you created your own Fantastic 'stache? Tell us about it in the comments section!
---
* Library card required for use outside the Library
Find this article at